Areas of Practice
San Francisco Bay Area Real Estate and Property Attorneys
At Jenny & Jenny, LLP, we represent individuals, families, and businesses in the San Francisco Bay Area and throughout the state of California in a variety of real estate-related concerns. We invite you to contact our firm to discuss any of a variety of real estate-related concerns:
We maintain a statewide practice involving eminent domain and provide a comprehensive range of services including mediation and litigation towards resolving these disputes.
We work with appraisers, engineers, planners, environmental consultants, and other experts to challenge the government's exercise of eminent domain – or to obtain just compensation for fair market value and damage done to our clients' property, including pre-condemnation damages, goodwill damages, and Klopping damages.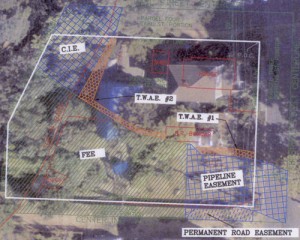 Land use and zoning law can also provide state or local governments with a pretext for taking private property. Our statewide practice includes handling both mediation and litigation involving challenges to zoning changes, redevelopment issues, illegal delays, and more.
Our lawyers handle a range of general real estate disputes in the San Francisco Bay Area of Northern California including land disputes, contract disputes, easement disputes, variance issues, boundary line disputes, quiet title disputes, trespass disputes, property damage disputes, cases of decreased property value, and cases of adverse possession.
Our firm protects the rights of property owners and businesses that may be affected by the California Peripheral Canal. If your property or business is in the path of the canal, our attorneys can ensure your rights and your property value is protected.
Is your property in the path of the proposed California High-Speed Rail Train? Jenny & Jenny, LLP can protect your rights to the full value and use of your property.